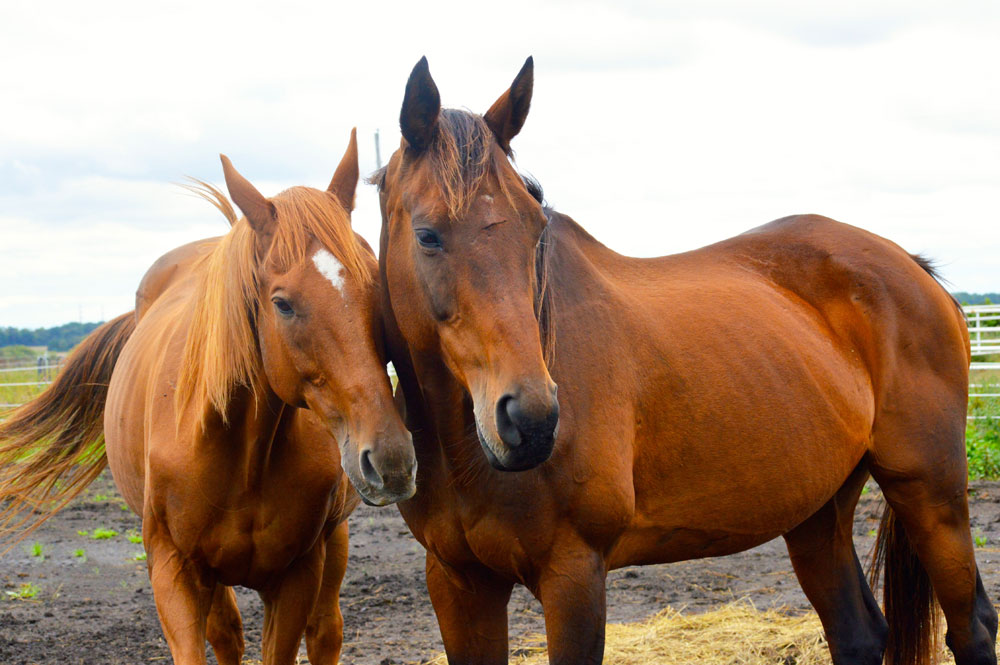 Aging is just a fact of life, and in your horse's case, it means the same as for the rest of us: joints may not be as supple, internal systems can break down and be less effective, and it's important to keep an eye on daily functioning to ensure your horse isn't showing signs of illness.
The top three to look out for are arthritis, heart murmurs, and Cushing's disease. We've also got a few tips on how to look after older horses and ease their discomfort. This will keep them as healthy as possible between vet check-ups.
Arthritis in an Older Horse
While incurable, arthritis can a natural part of a horse's aging process. With proper care, it can be managed. Swelling around the joints, lameness, stiffness, and reluctance to move forwards are all possible signs of arthritis. If you are concerned, have your vet confirm the condition with flexion tests and an x-ray. Your vet may prescribe anti-inflammatory medication or in more serious cases perform surgery to remove cartilage.
What can you do? Use Leg Saver equine therapy to help with the inflammation. You can also provide daily turnout time to keep your horse moving and joints loose. Adding a daily joint supplement can help, and regular gentle massages with a professional can also help ease the pain.
Heart Murmurs
A heart murmur is the result of a leaky valve that results in the rapid filling and expulsion of blood from the heart. For older, less active horses, it won't mean as many complications as for a competitive horse. Signs vary from tiredness, loss of appetite, to increased temperature, respiratory and heart rates. Or there may be no signs at all, only your vet confirm a heart murmur with the use of a stethoscope, followed by an ultrasound or electrocardiograph.
What can you do? Check your horse's heart rate on a regular basis, avoid stress by keeping him on a daily routine, and ensure his weight is kept in check to avoid excess strain on the heart.
Cushing's Disease
Also known as Pituitary Pars Intermedia Dysfunction (PPID), Cushing's Disease is caused by the lack of secretion control of hormones ACTH and cortisol. This happens when the hypothalamus suffers nerve degeneration. Watch for increased thirst, tiredness, weightloss, if your horse suddenly develops a curly coat, and fat deposits cropping up on their neck and above the eyes. Call your vet to take a blood sample.
What can you do? While incurable, there is medication to keep your horse comfortable. You can also work to keep his weight regulated, his coat clipped to ease sweating, and regular dental care is important. Vaccinations and de-worming should be on a regular schedule as well.
The key to these three health concerns is really knowing your horse: what's abnormal, and what keeps him comfortable. And as always, if in doubt, call your vet! Do you have any more tips on how to look after older horses? Share them with us on our Facebook page!